High Frequency DC (HFDC)<br/><span class="product-title-sub">Spot plus Projection Welding Machine – 15 Khz</span>
Best suitable for Switchgear parts
Time setting least count – 1ms
Three phase balanced load
Unity power factor
Lower connected power
Higher efficiency demands low current
DC secondary current
Saves energy
Current and voltage feedback
No bulky transformers inside
---
Kirti Machines Are Preferred For
---

Sturdy No Vibrations
10mm thick sturdy body.
Thick sheets bent and welded to form a sturdy body that does not vibrates and gives precise welds.

Spot & Projection
Same Machine can be used for Spot welding as well as Projection welding.

Low Friction High Speed
Low mµ technology reduces friction substantially, gives fast operating speed. Upto 800 cycles/min oscillation at no weld.

Low & Easy Maintenance
Modular design and quick connect wiring harness makes removal of assembly part easy.

Thermal & Electrical Stability
New Specially designed Thyristor gives higher thermal & electrical stability and high tolerance to external electrical/magnetic noise/pulse.

High Duty Cycle
HighQ Transformer ensures high efficiency, low thermal losses & higher duty cycle.
---
---
Available Models
---
| Peak Secondary Current (DC) | Duty Cycle | Power Factor | Primary Voltage | Secondary Voltage | Water Chiller Required |
| --- | --- | --- | --- | --- | --- |
| 8000 amperes | 10 % | 1.00 | 440 Volt, 3 phase | 7.5 Volt | Yes |
| 12000 amperes | 10 % | 1.00 | 440 Volt, 3 phase | 15 Volt | Yes |
---
---
Our manufacturing processes make machines more
Sturdy and Reliable

---
10 mm Thick body (TATA steel)
Machine body made sturdy by CNC bending and welding
Laser cut body Gives interchangeability of assembly parts
Cylinder Head & Brass elbow Machining on HMC
Powder Coated body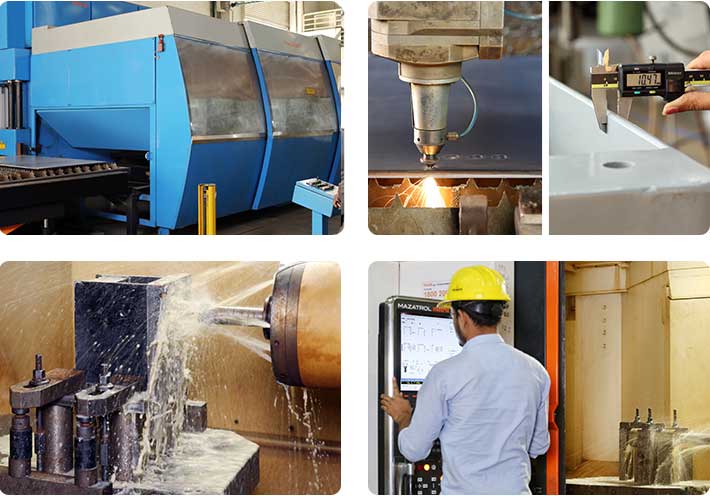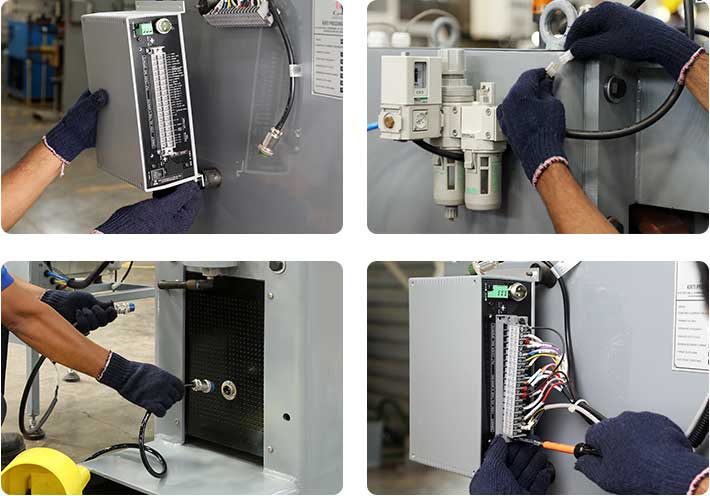 ---
Modular design and quick connect wiring harness make
Easy Maintenance & Troubleshooting

---
Machines have Quick Connect Wiring Harness with snap on connectors
Can easily remove – controller, thyristor and other assembly parts
It also helps in fault finding
---